The rapid development of the workplace culture is analogous to the spread of myths about coworking spaces. It is which has occurred at an equally fast rate.
There is a widespread misconception or myths about Coworking spaces about entrepreneurs who run their businesses from such shared or flexible office spaces. They are belived to be less productive than those who work in private offices.
We hope that at the end of this infographic, some of the most common misunderstandings or misinformation about coworking spaces will have been cleared up.
Common Myths About Coworking Spaces
Myth #1. Coworking & Other Forms Of Flexible Office Space Are Used Exclusively By Startups & The IT Industry
People of many ages, genders, and professional specializations are drawn towards shared spaces. They are taking advantage of the different kinds of flexible office space, including coworking.
In a general coworking space, you'll find people from all walks of life. But in specialized coworking spaces, you might find only women or members of a particular profession.
Specialized coworking spaces might offer contemporary artists perks like free beer and cutting-edge art supplies.
Because of the proliferation of independent workers, the layouts of coworking spaces in Noida have been modified to fit their needs better.
Myth #2. Nobody Can Expect Any Personal Space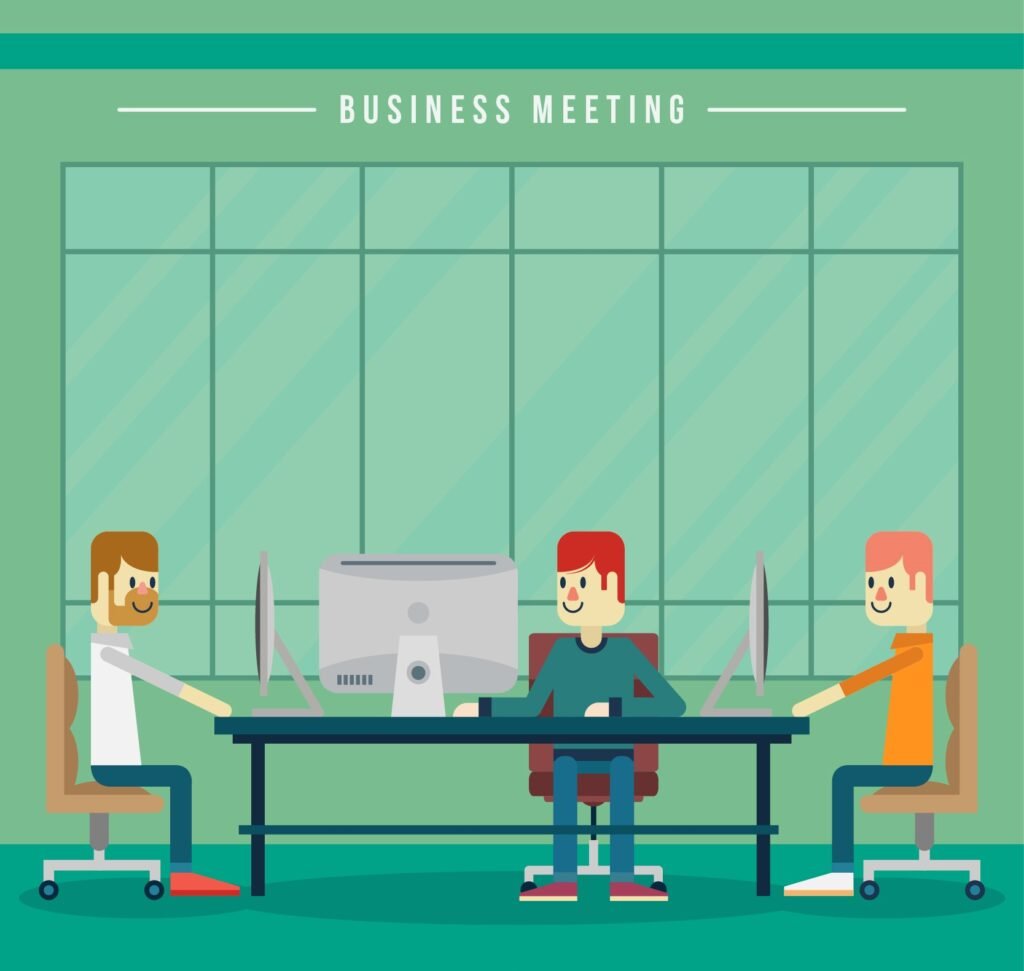 When compared to the number of open desks, the number of private offices and office suites for team use that are offered by coworking spaces and flexible office providers is much higher.
A good number of these office spaces include private offices and team suites. They also include smaller, more isolated areas in which you and your team can get some work done. Moreover, a quiet location to hold a phone conversation with a client or colleague is also available.
Bear in mind the possibility of distractions, everyone in the room is there to get work done.
Myth #3. A Common Myth About Coworking Spaces Is That It Too Noisy
Coworking spaces are all about collaboration and community building. It includes and encourages people from different professional aspects a common space to grow.
A common work space though, in no ways means a noisy or chattering environment. Nobody likes a space in which they cannot work peacefully. Hence, everyone makes a conscious effort to maintain the decorum of the space.
Breaking the myths about Coworking spaces, such spaces provides a room full of highly-motivated individulas. This, in fact, encourages and motivates you to get your work done effectively and efficiently.
Myth #4. You Can Only Do Online Work At A Coworking Space
This is not the only option, even though the demographics of coworking spaces and flexible office suites tend to favor individuals who can work remotely as long as they have access to WiFi.
However, this is a choice that is becoming more popular and breaking the myths about coworking spaces.
Creative workers may choose to utilize specialized coworking spaces. Since, these spaces provide a wide variety of services and amenities to cater to the specific requirements of creative professionals.
Myth #5. Subscribing To A Coworking Space Is A Significant Financial Commitment
Membership tiers commonly differ from one location to the next. It depends on how frequently an individual anticipates utilizing the shared office space.
If you only require the area on an ad hoc basis. Some locations will allow you to rent it by the day.
But, if you want to get out of the house occasionally to work on a project or meet with clients. Other locations may allow you to rent it for a predetermined number of days each month.
Myth #6. It's The Same As Working In A Coffee Shop Or At Home, But It Costs More
If you've ever tried to get some work done at a coffee shop. It is always surrounded by people having active discussions while sipping lattes, you probably know how challenging it can be.
Coworking spaces in Delhi NCR are not designed to be social centers. Instead, they are places where individuals may go to concentrate on getting their work done. Coffee may sometimes be provided.
Myth #7. Independent Workers Are The Only People Who Utilise Coworking Areas
Flexible office floor plans enable businesses of any size to easily extend their activities into other areas. It provides a significant competitive advantage.
If you are a startup or a small firm, using a shared space would be more cost-effective than hiring an office.
Myth #8. Having Client Meetings In A Shared Office Environment Is Unprofessional
Coworking spaces, such as Industrious, are professionally organized and created to seem like the offices of large advertising businesses.
In contrast, traditional meeting places, such as coffee shops, are so 20th century.
Entrepreneurs, freelancers, and anybody else needing a professional meeting place are increasingly using shared office spaces. Thus, demonstrating that shared office spaces are living up to their promise.
In contrast to more relaxed environments such as coffee shops, coworking spaces' neutrality and professional ambiance. It makes them an excellent choice for organizing business meetings.
Myth #9. The Majority Of Coworking Areas Are Concentrated In The World's Largest Cities
Coworking spaces are beginning to emerge in many urban and suburban areas.
This phenomenon, which may be linked to the growth in the predominance of remote employees. Small firms, and new initiatives, is starting to take place in a growing number of urban and suburban regions.
Even though smaller, more mobile office spaces may not provide as many facilities or as much square footage.
The reality that the vast majority of tenants put a high priority on having a short commute over anything else. It is highlighted by the fact that their widespread presence in areas such as the suburbs.
In other words, most tenants prioritize having a short commute over anything else.
Conclusion
A parallel can be drawn between the fast expansion of office culture and the equally rapid dissemination of disinformation about coworking spaces.
It is a prevalent misconception that people who own their businesses but opt to work in coworking or flexible office spaces are less productive than their colleagues who have their own private offices or workplaces.
When we set out to create this infographic, one of our key aims was to dispel some of the most widespread misconceptions people have about shared office spaces by the time we were through.